As a professional therapist, you must always focus on creating a welcoming and comfortable office environment for your clients. How your office set up feels like have a tremendous effect on how your patients feel.
To attract new customers and establish trust with the old ones, your office must present a comforting and professional environment. People generally visit a counseling office to share their personal lives and issues. Therefore, the office environment must be set up in a way that customers feel at ease, can relax, and open their thoughts.
So, if it's your first time setting up a counseling office, follow these 5 tips to design the best possible environment for your customers:
1. Create a Private Space
Creating and designing your first counseling space can be an overwhelming task whether creating a school counselor's office or setting up an independent space.
Designing and creating an office space is more than just simply picking furniture or paints for the room. There is so much to consider for designing a safe and comfortable environment for the customers.
The counseling office is about fostering trust between yourself and your customer. It's also about building a place that enables them to feel at ease in sharing their uncomfortable problems.
In order to create a warm atmosphere, ensure that your counseling office has space that offers customers a lot of privacy. Start by making certain that the conversation between you and your clients is not heard by people outside the room.
Along with this, design an entrance and exit in a way that the customers don't run into one another while entering or exiting the office. This way, the customer feels protected because, at times, they are hesitant and fear judgment from other people.
2. Use Relaxing and Soothing Paint Colors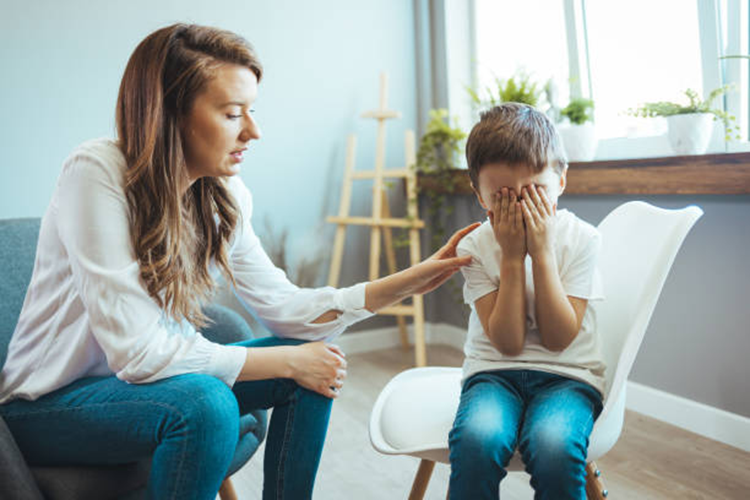 Colors play an important role in a therapy office. Making a good color choice for your office décor can ensure your customers feel calm as soon as they enter the door. You also need to determine the color of other objects in your room, such as furniture, artwork, cushions, etc. Keep in mind that the color you pick must resonate with your clientele.
Every color has varying effects. Softer hues provide a soothing and relaxing environment, while brighter hues create a stimulating environment. Let's have a look at a few colors and their possible efforts in a therapy office:
· Green
Green is considered to bring calmness, balance, and relaxation. However, overdoing this color in your counseling office can have a negative and boring effect on your clients. Hence, if you are going to use this color in your office, you must break the monotony of the green color.
· Blue
Blue is the color that is associated with productivity and creativity. If you want to go with this color for your office, remember not to go overboard with it. Add a touch of brown or green here and there to achieve an optimum balance.
· Red
Red is known to be a bold color that is over-stimulating when it comes to taking therapy sessions. Nevertheless, you should never think of using this dominant color in your counseling office.
· Yellow
Yellow has a strong effect on the minds of humans. If implemented properly, this color can have a positive effect on the customer's mind. You can mix yellow with other colors, such as blue, white, green, etc., to boost customers' self-esteem.
3. Pick a Comfortable Chair or Couch
When clients come to attend their therapy sessions, they would want to feel at ease and comfortable. Counseling offices with uncomfortable chairs might not be successful in retaining their clients. After all, patients have to sit for hours during their therapy sessions.
Therefore, you must pick the chair on which a person can comfortably sit for prolonged periods of time. Instead of keeping a chair, you can go with a couch. Couches are much more comfortable and give a homely feeling.
4. Declutter the Space
You might be tempted to decorate your office space and fill it with furniture, artwork, etc. But be careful when it comes to filling your counseling office.
Cluttering your office will not only make your customers feel claustrophobic, but it can also have a negative impact on their minds. It might also result in them leaving your office mid-session.
Therefore, you must keep your space clutter-free. Your main aim should be to make your customers feel warm and safe so as for them to share their thoughts openly.
5. Don't Put Anything That May Trigger Your Patient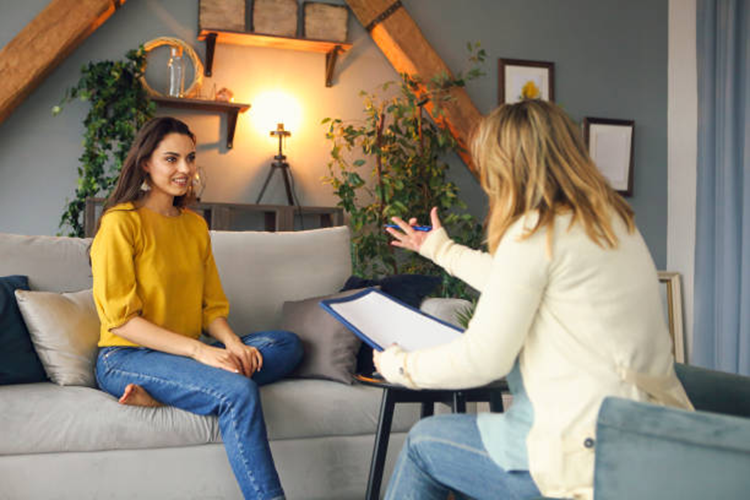 Whenever you are decorating your counseling office space, ensure there are no such things that might affect your clients. At times, there are a few things that can trigger the emotion of the patient.
For example, your office has a painting of a dog, and your client might have lost their beloved pet recently. In such a situation, they can get triggered just by looking at the painting.
Hence, you must do your best not to include any such potentially triggering elements in your office. Instead, focus on creating an inviting, safe, secure, and warm space.
Conclusion
Setting up your first counseling office need not be a hectic task. You just need to do some research, plan, strategize, and then set up your office space. There are a few things you must consider in order to create a comfortable and inviting counseling office.
As a therapist, you need to think of your patient first before yourself. The aim is to make them feel welcome and at ease whenever they are visiting your office. Put some extra effort into making your clients feel appreciated.
So, take the help of the tips mentioned in the article and get started with setting up your first counseling space.